Why David decided to have the album BEGIN. all in capital letters with a period at the end?
According to Kari, there is no real reason. It was really just the meaning for him. BEGIN.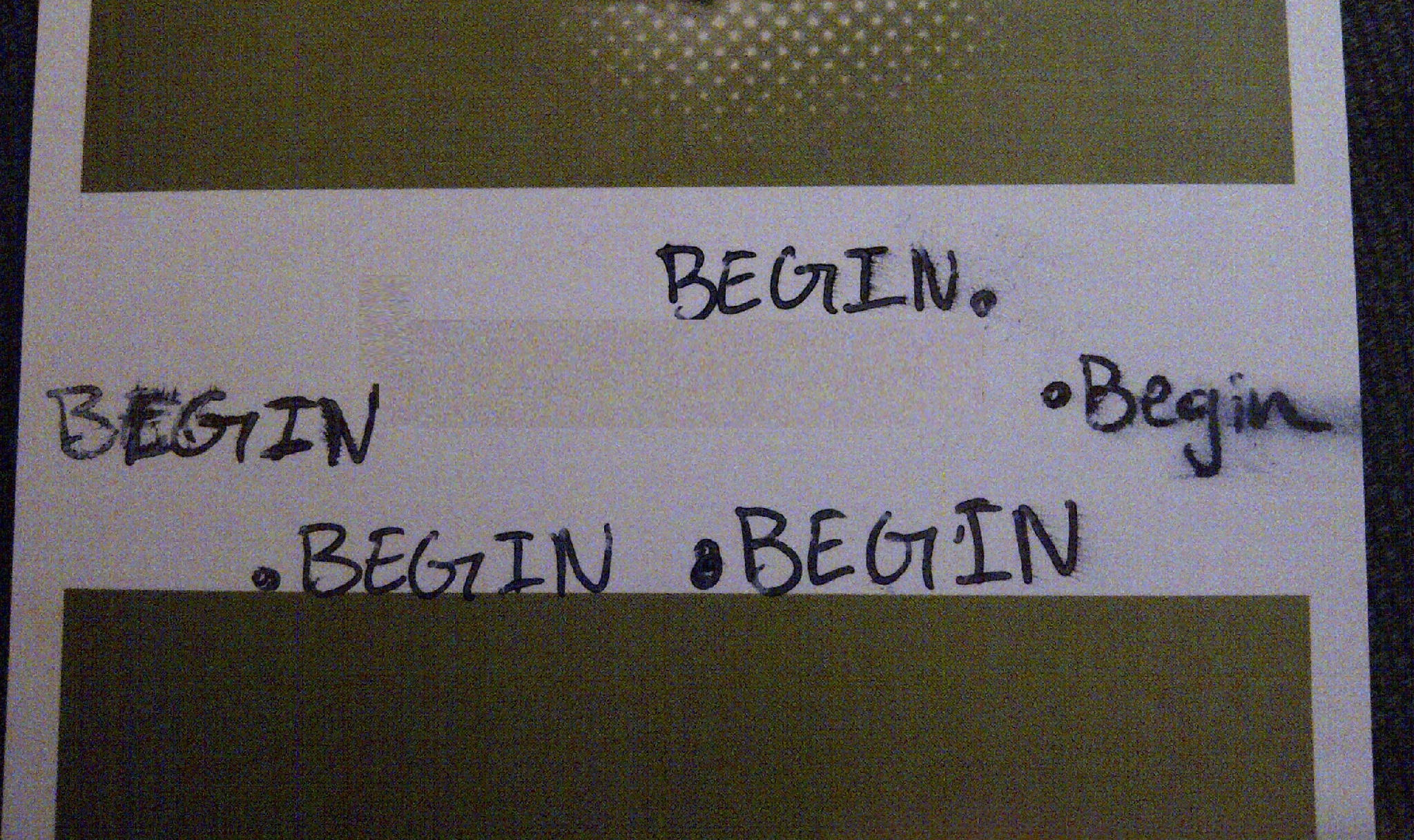 David wrote it a few times to see what he liked better.
Finally, he chose BEGIN. for the album title.